Funko Pop! in Tucson
That's right folks! You can find some awesome Funko Pop! in Tucson. Recently during our Friday game night, we decided we needed to upgrade our prize box. We added candy, magnets, key chains, and last but not least Funko Pop!. The more we found around town, the more our kids wanted to collect the sets. Soon collecting Funko! Pops became a family hobby. How often do you get to share a hobby with your kids? So let's begin with where to find pops in Tucson.
Zia Records
At Zia Records on Speedway Blvd, you will find a wall filled with a variety of Funko Pop! figurines at a fair price. The excitement we felt walking into Zia was overwhelming. Pops we needed to complete our collections along with new collections we can start. They have a range of Disney, Star Wars, Marvel, DC, music, and movie-related pops. During our recent visit to Zia records, we found Disney and Marvel pops that are pretty rare to find unless you order them online. Go check out Zia Records this week or during your Spring break!
Comet Collectibles @ Park Place Mall
Have you visited Comet Collectibles yet? You are missing out, the owner is such an awesome guy and his collection of pops is awesome too! At the Comet Collectibles store, you can find vintage collectible pops, new pops, and rare pops. His collection consists of My Hero Academia, Inyuasha, Umbrella Academy, Marvel, and much more. They also have a variety of other items for collectors. If you are one of those people who does not like going to the mall, trust me I am there with you, but this gem is totally worth the trip! They also have created a rewards point system so you can save while you collect. Make sure to check them out Tucson! https://www.facebook.com/cometcollectibles/
Bookmans East Tucson
Bookmans is known for its collectibles of many different types of items, books, pins, music, movies, and Funko Pop!. The thrill about shopping for pops at Bookman's is that you never know what you are going to find. We have started a family routine of visiting Bookmans East Tucson once per week to see what pops they put out. You will find a variety of Disney, Star Wars, anime, Marvel, movies, and TV Shows. Make sure to check their cases they have special ones put away in there, you will need to ask an associate to assist you with viewing. Don't forget if you are an educator to sign up for their teacher discount card and save every time you shop! https://bookmans.com/join/project-educate/
Game Stop-Multiple locations
Game Stop is known for selling all your gaming needs, but did you know they also sell Funko! Pops. The Game Stop on Old Spanish trail has a wall of Funko Pop! near the entrance, there you can find sports collectible pops, gaming pops, Star Wars, TV shows, and some movies. Although their collection is not as big as some of the other Funko! Pop treasures they do have something for those special collectors. You can also preorder Pops that you were really looking forward to finding. Just ask an associate to show you the binder. You can also save when you shop when you sign up for Game Stop rewards. Check them out!
Box Lunch
Here is another gem inside Park Place Mall for Funko Pop. Have you heard of Box Lunch? Box lunch has everything including lunch boxes related to Disney, Star Wars, and Marvel. You will not regret stopping at this store. One of my favorite Disney movies is, Up and I was able to complete my Doug Days collection here at Box Lunch. They also have Marvel What if? characters that are really hard to find as my seven-year-old daughter is figuring out. However, at Box Lunch, she was able to get half her characters there. Box lunch also offers a rewards program so make sure to sign up with an associate when you check them out!
Check out what we have collected as a family at the 5 best places to find
Funko! Pops in Tucson below!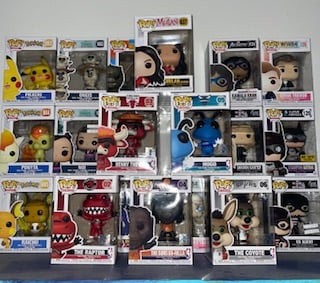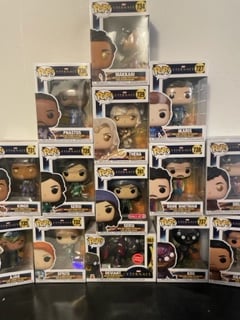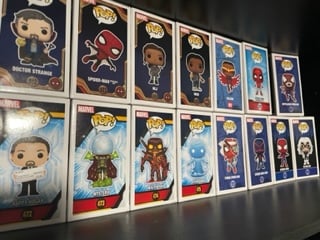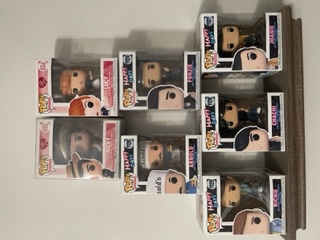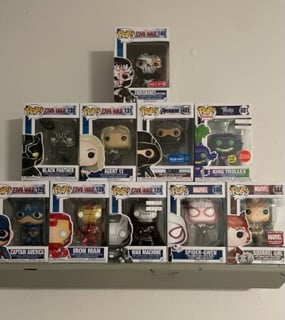 by Yshelle Barraza Macaroni Kid East Tucson
Check out our events calendar to see what is happening in Tucson this week!
https://www.facebook.com/MacKIDEastTucson/
https://easttucson.macaronikid.com/