For the past several months, my 13-year-old daughter has wanted to earn and manage her own money. I am so proud of her independence, work ethic, and responsibility, so of course I wanted to encourage her. It wasn't hard to think of some jobs she could do for me around the house. She's at an age where she is very helpful, whether it's babysitting her little brothers, helping clean the house, or pulling weeds in the yard. These are jobs I am more than willing to pay for!
The one problem we have encountered is how do we keep track of her money? She doesn't like to keep cash because she's afraid she will lose it, and I don't usually have cash anyway. Our "system" up until now has consisted of a scrap of paper on the counter where I jot down how much money she has. As you can probably guess, this system has a few flaws. If we are out shopping and she buys something, we of course forget to update the sheet. We often lose it and have to try to remember how much money she has. It is a mess! I thought it would be great for her to have a debit card instead, but our bank didn't offer one for kids.
Enter Jassby. Jassby is a lifesaver. Jassby is an app that provides a NO FEE virtual debit card and money management system for teens. Does your child receive a weekly allowance? You can set up automatic allowance payments. You can manage chores and your child can even request chores! I must say, I love when I get a notification on my phone and it's my teen asking if she can do the dishes! Yes, please!
From the app, she can decide to save, donate to charity, or spend the money. I can monitor her activity from my account, and I can even set limits if needed. This was EXACTLY what we were looking for to upgrade our not-so-useful "system" that I told you about earlier. We couldn't wait to try it.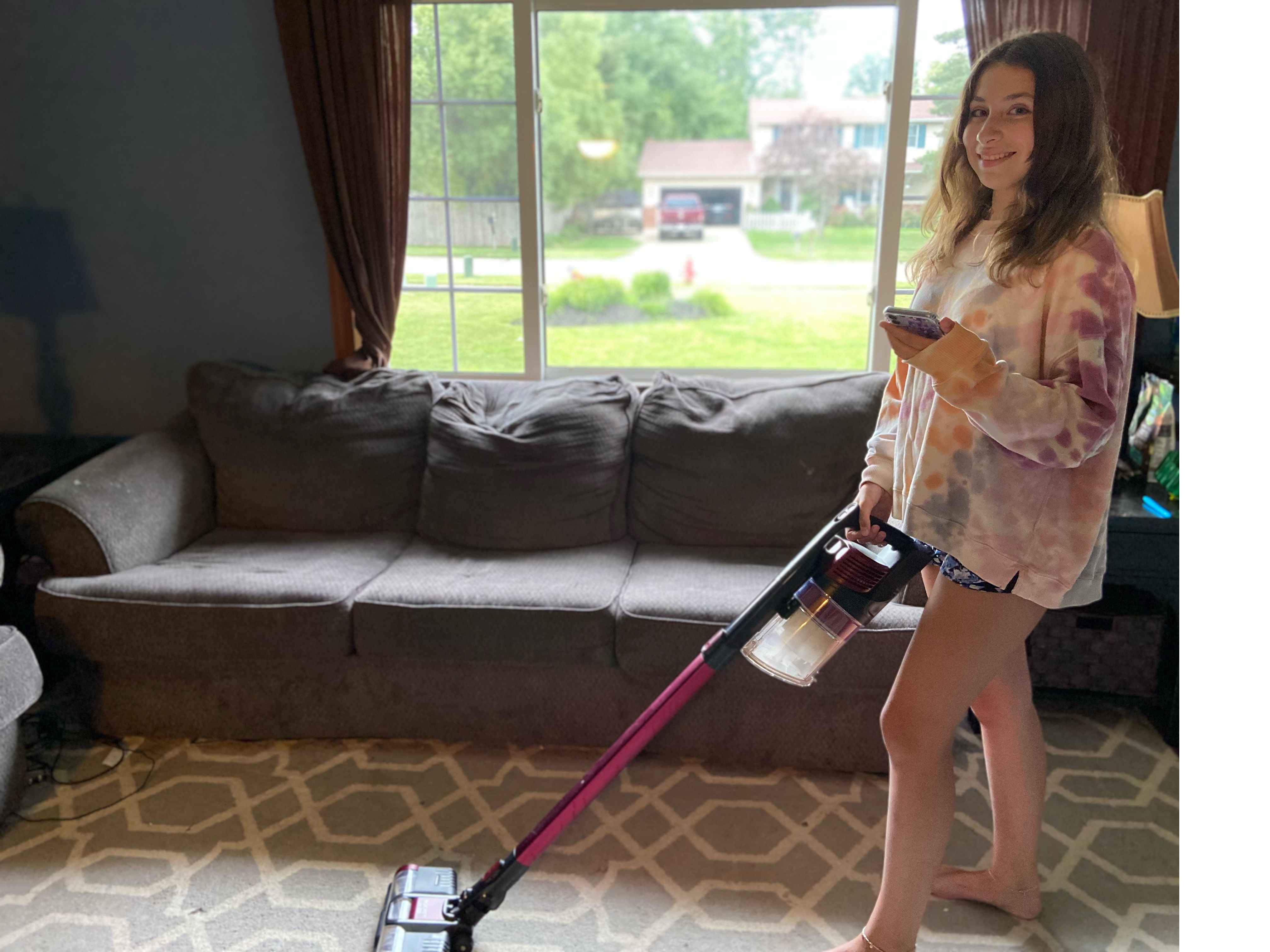 CREATE YOUR ACCOUNTS
First, create a parent account. You will need the usual info that you need when opening a bank account - email address, password, phone, address, etc. You will have a "family wallet" that you will fund with your bank account, so make sure to have your checking account info handy. This is the money you will transfer to your kiddo for allowance, chores, gifts, rewards, etc. Family and friends can even transfer money to your child for holidays and birthdays!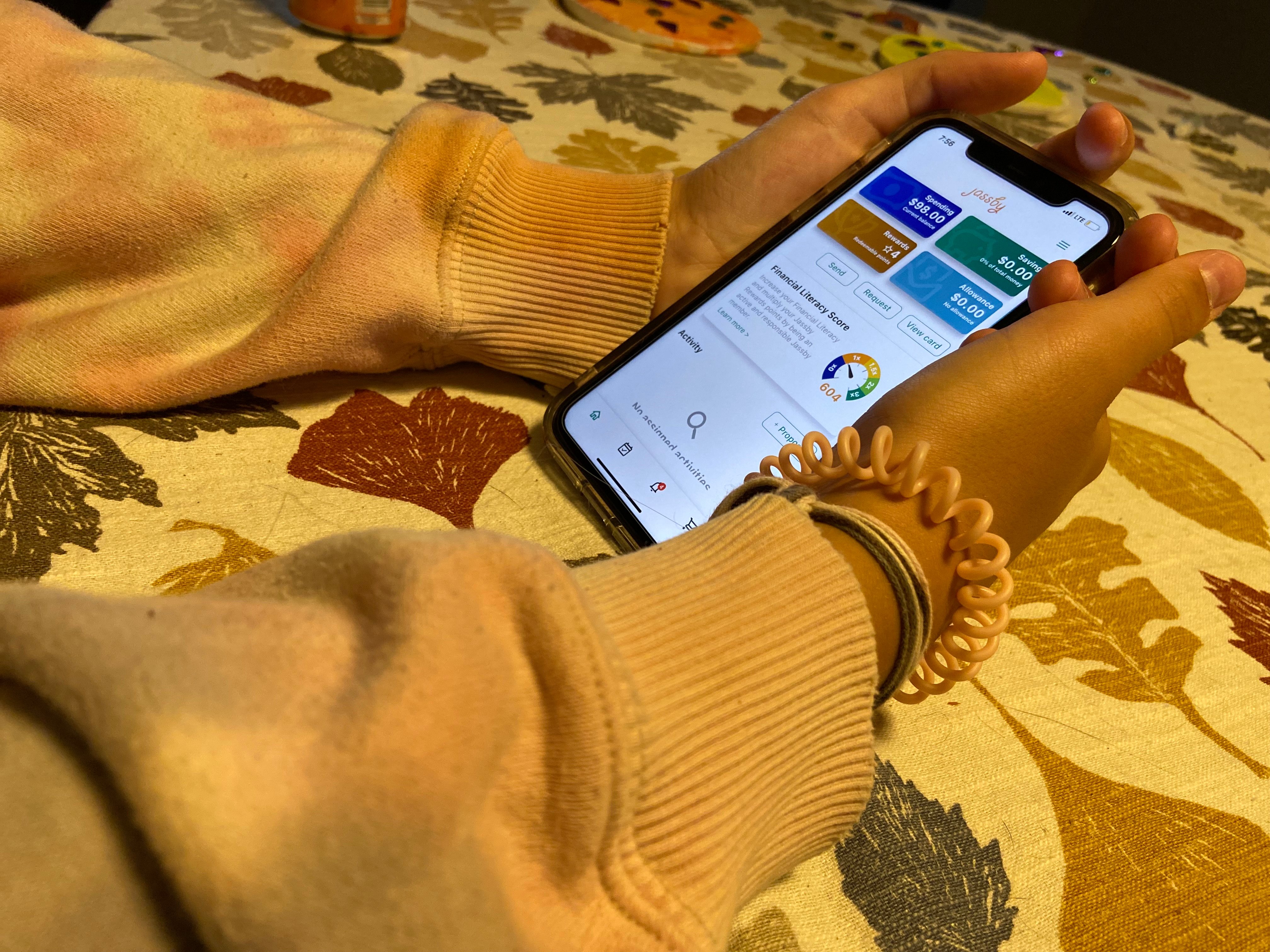 Next, create the child account on their phone. From their home screen they will see their spending and saving balances, allowance, rewards, and activity. Both accounts have access to a virtual debit card that can be used online or in stores.
Click here to create your accounts!

WHAT CAN YOU DO WITH JASSBY?
Shop! You and your child can both use your FREE virtual debit cards anywhere Mastercard or Apple Pay are accepted. Your child can even shop with their card right inside the app! And since the cards are virtual, they can't get lost!
Save! Your child will have a "spending" account and a "saving" account. You can set their account to automatically save a certain percentage of their balance. The accounts are visible on the home screen, and that visual is a great motivator for saving.
Donate! In the "shop" section of the app, choose "give" and donate money to charities such as Special Olympics, American Red Cross, and the National Park Foundation. I love that it is so easy for my child to learn about helping others while managing her money.
Rewards! Activities such as logging in daily, completing chores, donating, and more will earn your child points, which they can then redeem for money.
Develop Financial Literacy! Your child's financial literacy score will move up and down based on their activity, how often they manage their finances, how long they've been a member, etc. Contributing to charity also affects their score.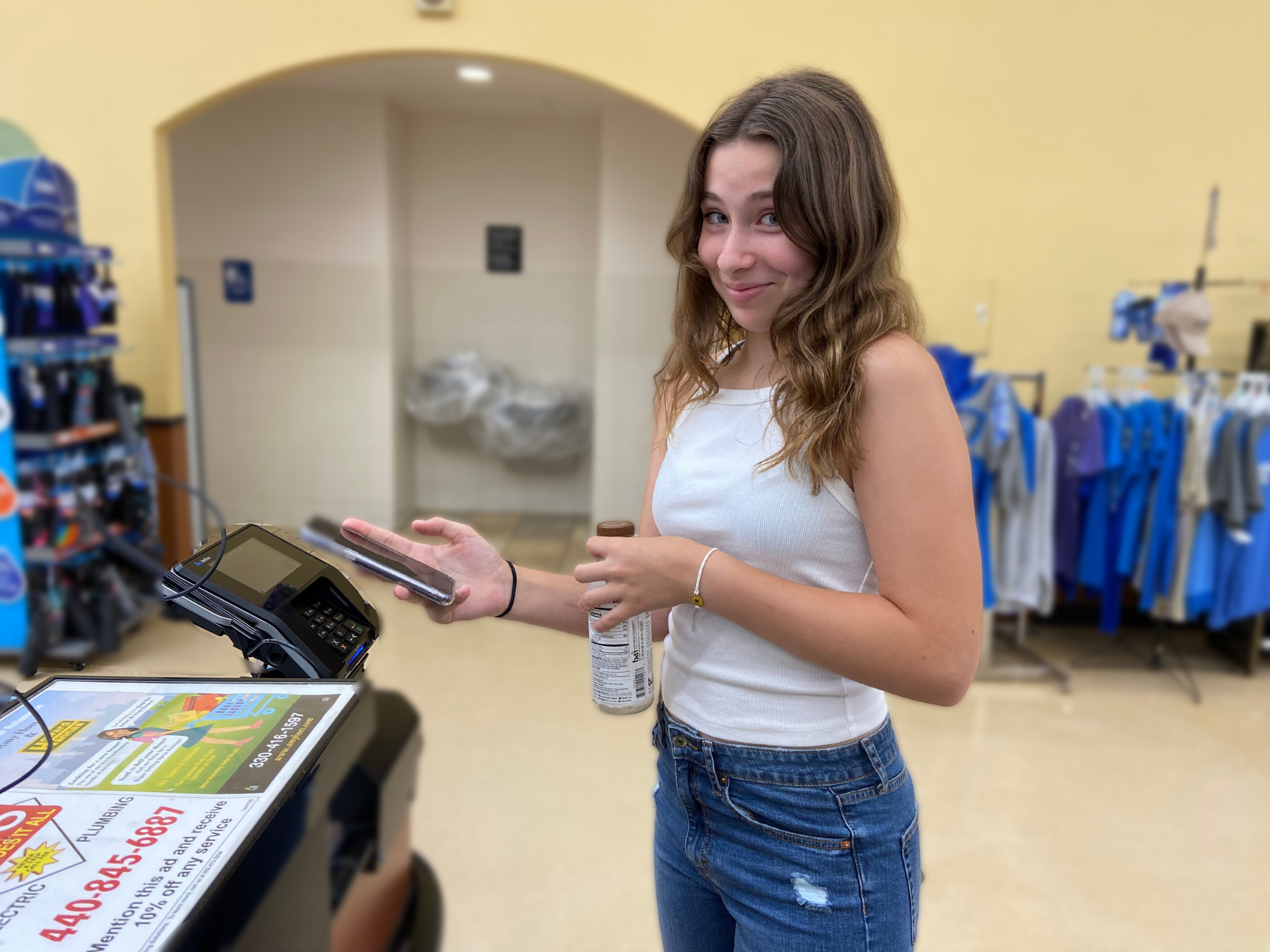 Jassby turned out to be the perfect solution to our money management problems. Now when my daughter does a household chore, I can pay her instantly from my Jassby account and we have automatic payment set up for her weekly chores. We never lose track of how much money she has earned, and as long as she has her phone with her, she can spend her own money on the spot at the store. Jassby has also helped us begin the conversation about money management, saving, and giving to charity with our children.
Jassby is very intuitive and easy to use for both me and my teen. She loves the independence it gives her, and I love the stress-free solution to our money management problems. I wanted a debit card for her, but with Jassby I got so much more! As a busy mom of four, I am grateful to Jassby for simplifying my life when it comes to my kids and their money!
Sign up HERE for your Jassby account today.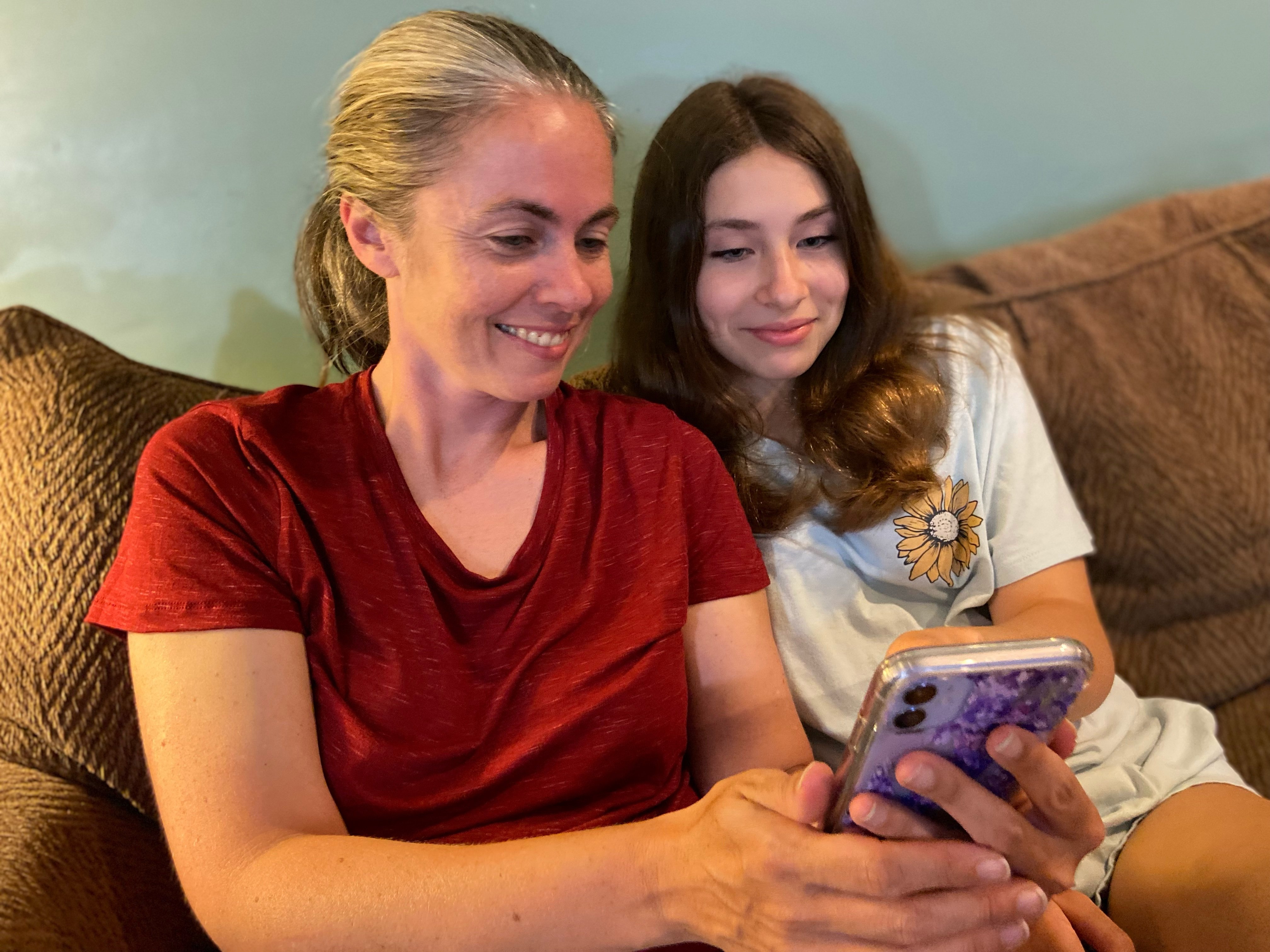 The Jassby Virtual Debit Card is issued by Sutton Bank, Member FDIC, pursuant to a license from Mastercard International Inc.
I was provided compensation in exchange for my honest review. All thoughts and opinions are my own.